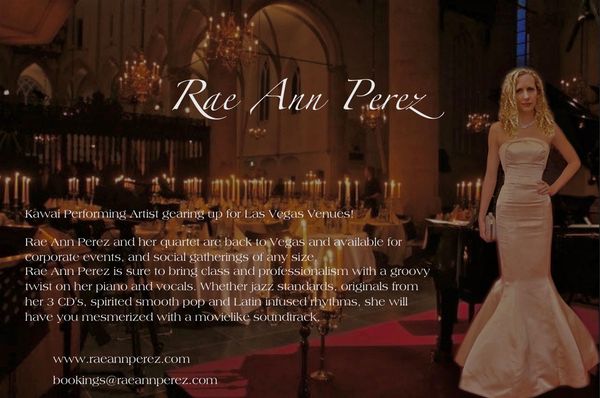 Rae Ann Perez and her quartet are back on the Vegas scene and available for corporate events, and social gathering of any size. Rae Ann Perez is sure to bring class and professionalism with a groovy twist on her piano and vocals. Whether jazz standards, originals from her 3 CD's, spirited smooth pop and Latin infused rhythms, she will have you mesmerized with a movie like soundtrack.
Contact us on the website www.raeannperez.com or social media on Facebook and twitter
We would love to hear from you!! See you in Vegas!!